Banff Centre for Arts and Creativity
As Canada's leading post-graduate arts institution, Banff Centre for Arts and Creativity offers intensive training and career development programs for emerging and established artists across all artistic disciplines. Banff Centre also provides training for leaders in cultural, Indigenous, corporate, and environmental sectors. From our home in the Canadian Rockies, Banff Centre provides a holistic learning environment where artists and leaders, stewarded by world class faculty, can realize in days what would normally take months. We are Canada's home for arts training and creation.
Banff Centre for Arts and Creativity is located in Banff National Park, a UNESCO World Heritage site. The spectacular beauty of the Canadian Rockies surrounds our campus spread over 42 acres of land on the west side of Tunnel Mountain and just a few blocks from downtown Banff.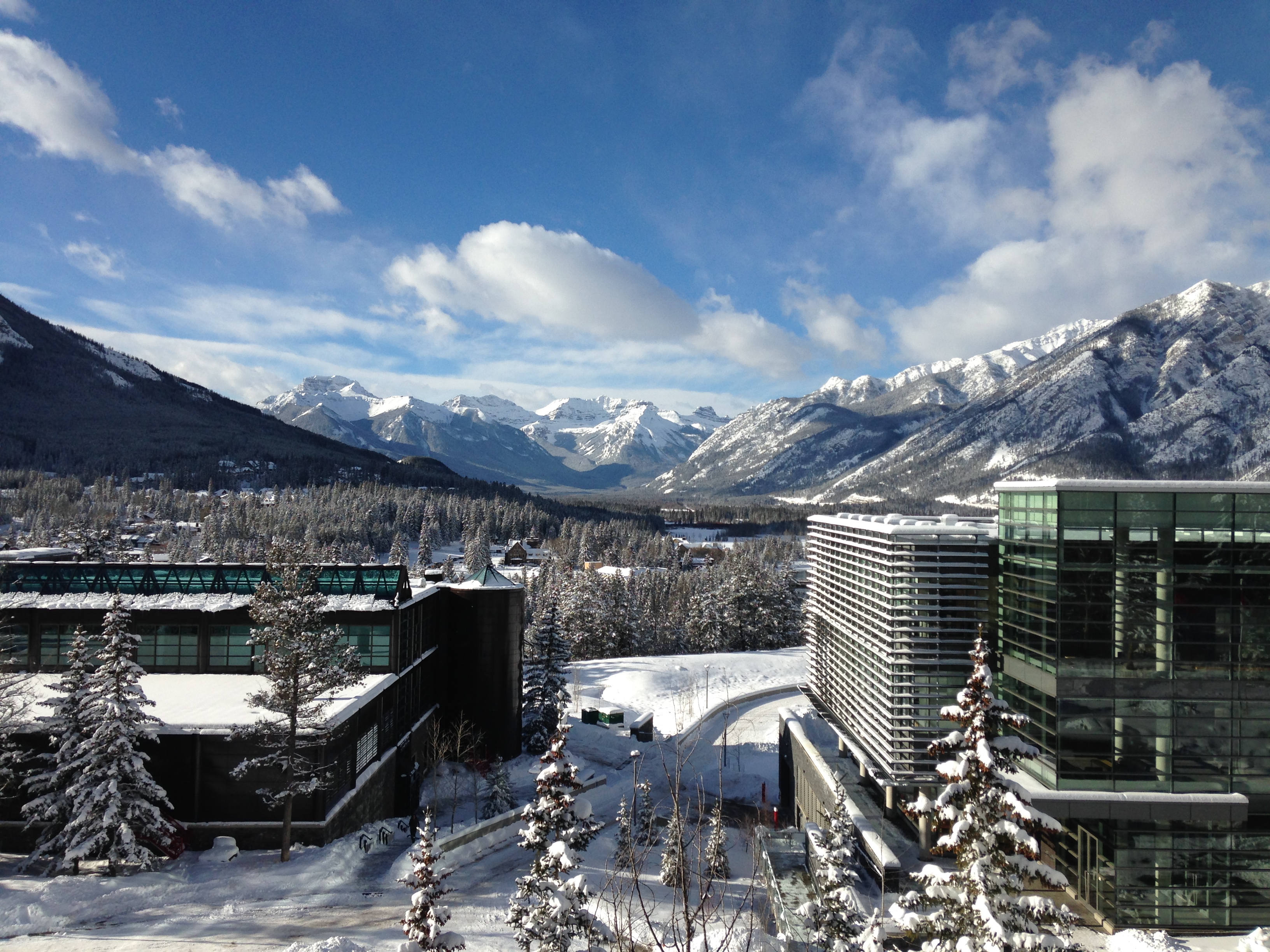 The **Jeanne and Peter Lougheed Building** (building on the left-hand side) is Banff Centre's media headquarters. It houses a full production house capable of creating professional content for a variety of platforms. Few production houses in the world have so many facilities in house, and that's what makes it such a cool spot.
Banff Centre's newest meeting facility, the LEED Certified Kinnear Centre for Creativity and Innovation (building on the right-hand side), includes 17 fully-equipped meeting rooms of varying sizes and flexibility which can host groups of eight to 400 participants. Kinnear is also home to Maclab Bistro and the Paul D. Fleck Library & Archives and has mountain views from all rooms.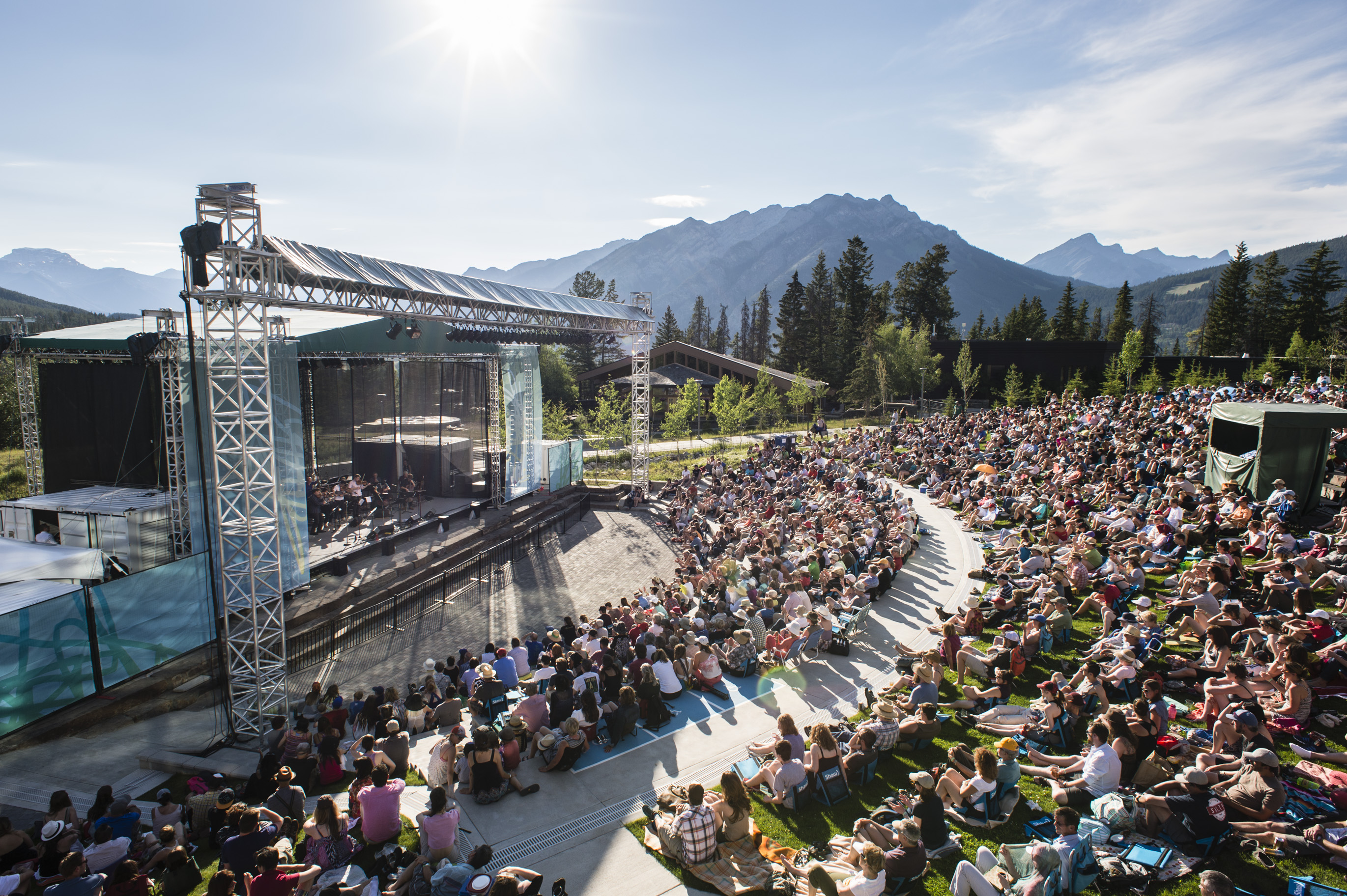 The **Shaw Amphitheatre** is Banff Centre for Arts and Creativity's most majestic and engaging venue with a spectacular 360-degree view of Banff's mountain ranges and an open starry sky at night. In the heart of Banff Centre campus, the outdoor amphitheatre is nestled outside of the Kinnear Centre and Max Bell Building. An ideal location for a post-session event, or to be enjoyed from a private reception on one of the Kinnear Centre's terraces. This facility can seat 1,700 people and comes equipped with technical equipment and crew.